Levator Ani Syndrome
Levator ani is a thin, broad group muscle that is situated in the pelvic floor which consists of three muscles including iliococcygeus, pubococcygeus, and iliococcygeus. It is helpful in controlling the flow of urine, contracting during orgasm, and also defecation. They are also very important in supporting the pelvic visceral structures. These muscles are most of the time relaxed but when these muscles are contracted they may lead to pain. One of these includes Levator Ani Syndrome which results in an uncontrolled spasm of the levator ani muscle. In this article, we are going to discuss this in detail along with its herbal treatment.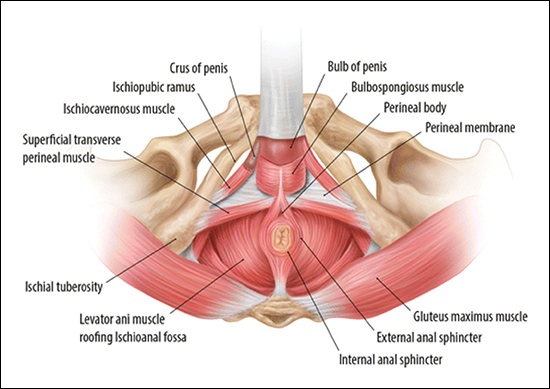 What is Levator Ani Syndrome?
Levator Ani Syndrome is the type of nonrelaxing dysfunction of the pelvic floor. This syndrome results in tightness of the pelvic floor muscles supporting the urethra, rectum, and bladder. It is seen in women that it also supports the vagina and uterus in the females.
It is most commonly seen in women as compared to men. It is also known as Levator Ani Spasm as it leads to periodic episodes of pain in the anal and rectal region. This also causes complaints of discomfort and pressure around the coccyx region along with unrelated bowel movements. It is mostly in people between the ages of 30 to 60 years old.
What Are The Symptoms of Levator Ani Syndrome?
This causes an impact on the daily routine and here are the following signs seen in the disease including :-
1. PAIN
Most of the people going through this disease might experience pain in the rectal region which is not associated with bowel movement. The pain might come and go which sometimes lasts for an hour and even sometimes days. The pain sometimes gets worse by lying down and even sitting. The pain is most of the time seen higher than the rectal region and this causes difficulty in sleeping. It is seen that one side seems tender and it is mostly seen on the left side. This might also lead to lower back pain which usually spreads to the thighs or groin regions. In males, the pain usually goes to the testicles, prostate, and sometimes the tip of the penis.
2. BOWEL AND URINARY PROBLEM
The patient might also experience constipation and other troubles in bowel movements. Most of the time there is a feeling of unsatisfactory stool and some of the symptoms seen are :-
Bloating
Pain in the bladder region
Pain while passing urine
Urinary incontinence
The urgency to pass urine
3. SEXUAL PROBLEM
This causes pain during, before, or after the intercourse in women, and in Men, this leads to painful ejaculation. Erectile dysfunction is also one of the common problems seen in patients.
What Causes Levator Ani Syndrome?
The exact cause of the levator ani syndrome is not known but there are some factors leading to disease including :-
Atrophy of the vaginal area.
Continuous intercourse even if it's painful
Not passing stool or urine when you need to do it
Injury of the pelvic floor caused due to trauma or surgery
Sexual abuse
There are a number of health disorders leading to Levator Ani Syndrome including endometriosis, interstitial cystitis, and irritable bowel syndrome
How Can Levator Ani Syndrome Be Diagnosed?
The main thing noted is the physical symptoms of the patient along with that it is important to know the medical history.
Here are some test that can be done including:-
Blood test
Stool sample
Imaging test
Endoscopic procedure
It is important to note that tests depend on the symptoms of the patient.
Planet Ayurveda Provides Herbal Medicine For Levator Ani Syndrome
Planet Ayurveda is a private limited company that provides herbal medicine not only in India but also in other parts of the world. All herbal medicine is 100 percent pure, natural, and free from chemicals, preservatives as well as additives. Each herbal medicine is made under the supervision of an MD Ayurvedic Doctor and also clinically tested as well making it safe to use. They are all free from side effects and here is the list of herbal medicine :-
Avipattikar Churna
Yograj Guggul
Arogyavardhini Vati
Navkarshik Churna
Dhanwantaram oil
Ashwagandha Capsules
Product Description
1. Avipattikar Churna
It is made from the herbs like Pippali (Piper longum), Haritaki (Terminalia chebula), Amalaki (Emblica officinalis), Sonth (Zingiber officinale), and many more. It is very effective in reducing digestive problems like indigestion, gastritis, and hyperacidity which is commonly seen in Levator Ani syndrome. It is also very helpful in maintaining the overall health of the patient.
Dosage : Half teaspoonful twice daily with water after meals.
2. Yograj Guggul
It is one of the effective herbal medicines for relaxing the nerves and muscles. Along with that it helps in increasing immunity as it is packed with herbs like Vidang (Embelia ribes), Daruharidra (Berberis aristata), Heart wood (Cedrus deodara), etc. It contains a rejuvenating property which helps in providing strength to the neuromuscular system.
Dosage : One tablet twice daily after meals with plain water.
3. Arogyavardhini Vati
It is packed with herbs like Chitrak Mool (Plumbago zeylanica), Kutki (Picrorhiza kurroa), Shilajit (Asphaltum), Amalaki (Emblica officinalis), etc. They are very effective in clearing up the bowel and improving its function. It is also very helpful in reducing pain from the affected area.
Dosage : One tablet twice daily with plain water after meals.
4. Navkarshik Churna
It is made from the formulations of herbs like Amla (Terminalia chebula), Daruhaldi (Berberis aristata), Giloy (Tinospora cordifolia), Neem (Azadirachta indica) and many more. It is one of the effective herbs for reducing all the ailments like pain, tightness from the affected area and along with that increases the strength of the body as well.
Dosage : One teaspoonful twice daily after meals
5. Dhanwantaram oil
This oil is made from Kulattha (Dolichos biflorus), Gokshura (Tribulus terrestris), Taila (Sesamum indicum), Shyonaka (Oroxylum indicum), Bilva (Aegle marmelos) etc. Due to its analgesic properties, it is very helpful in reducing spasm of the levator ani muscle. Along with that, it helps in improving the circulation around the anal region.
Usage : Apply it directly into the affected region twice daily.
6. Ashwagandha Capsules
These capsules are made from a single herb called Ashwagandha (Withania somnifera) which is famously known as increasing strength. This will effectively improve the health of muscles and also circulation in levator ani muscles. It is one of the best herbs for people who suffer from Levator Ani Syndrome.
Dosage : One capsule twice daily after meals with water.
Conclusion
Levator Ani Syndrome is one of the painful diseases one can suffer from as it also causes embarrassment in life. There is no specific treatment according to modern science, instead it will suppress the symptoms. But the Above mentioned Ayurvedic medicine will help in improving the clinical symptoms as well as removing the root cause of disease.

`
Share On
MD (ALT. MEDICINE) View Profile