How to Make Oats Recipe at Home?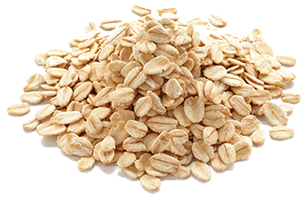 Oats are considered as one of healthiest food. Oats can be prepared in few minutes. It is an easy to digest food as it is a rich source of fiber.
Oats contain a fiber named as beta glucan which helps in lowering "bad" cholesterol in our body. Oats are also the good source of vitamins, proteins, calcium and iron. Oats are the rich in protein and contain the double amount of proteins than whole corn or whole wheat. Because oatmeal has a low glycemic index, it can help maintain glucose levels. This can be beneficial for people with diabetes. It helps to burn the fats if it is consumed before meal. It is healthy food for diseased people or people who are just recovered from illness. Oats can be consumed in both forms sweet as well as salty.
Salty Oats Recipe
Ingredients
Oats - ½ bowl
Water - 2 cups
Onion - 1
Chopped green chili - 1-2
Green peas - 1/3 cup
Carrot - 1 piece
Curry leaves
Olive oil - ½ teaspoon
Cumin seeds - ½ teaspoon
Tomato - 1 piece
Chopped ginger - One tablespoon
Chopped beans - ¼ bowl
Chopped green coriander leaves - 2 tablespoon
Lemon juice according to taste
Salt according to taste.
Procedure
Wash all the vegetables properly.
Chop vegetables in bowl.
Heat oil in a pan and add chopped onion, Chopped tomato, chopped green chilies and curry leaves and fry for 3-4 minutes.
Add roasted oats and mix with entire ingredients. Then fry for 2-3 minutes.
Add water and cook at reduced flame for 5-6 minutes until oats turn soft.
Turn off flame then add salt and lemon juice.
Garnish it with green coriander leaves.
Delicious salty oats are ready to eat.
Serve hot.
Sweet Oats Recipe
Ingredients
Oats - ½ cup
Skimmed milk - 3 cups
Sugar - 3-4 tablespoon
Chopped almonds - 2 tablespoon
Resins - 5-6 pieces
Chopped apricot - ¼ cup
Procedure
Take a pan and roast the oats for 1-2 minutes.
Add milk and boil it.
Add the sugar and stir it for proper mixing.
Garnish it with resins, chopped almonds and chopped apricot.
Delicious sweet oats are ready.
Serve hot in bowl.
Suggestions
If it is consumed in morning one feels fullness of stomach. It is a good breakfast.
It is rich source of fibers hence good for piles, constipation, diabetes and cholesterol.
Share On