5 STAR CARB CUTTING - DIABETES REVERSAL DIET
This diet, if strictly followed can work wonders for a diabetic patient. It is a balanced diet that is enough to fuel the human body for proper functioning. There are different foods under all the three categories. If you eat the foods in PLATE A, you won't need the other plates. Even if you do, your tendency to eat the foods in PLATE B will go down by 50%. PLATE C has a list of foods that damage your health beyond repair after a certain point. So, think about your health and choose wisely.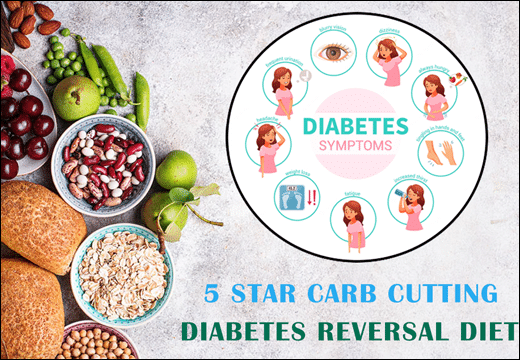 PLATE A (THE RESCUER) - 100% FOLLOW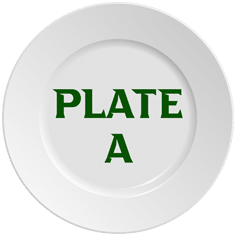 NUTS
5 to 7 almonds soaked overnight, 2 to 3 cashew nuts, 1 walnut, and 1 fig
NOTE: To Be Soaked Overnight Or At Least For 8 Hours
LEAVES & GREENS
Radish leaves, Mint leaves, Coriander leaves, Spinach leaves, Rocket leaves, Lettuce, Kale, Lemon grass, Wheat grass, Spirulina
STEAMED VEGETABLES
Potatoes, Cabbage, Bottle gourd, Pumpkin, Peas, Beans, Broccoli, Cauliflower
FRUITS
Pears, Papaya, Melons, Cherries, Berries, Oranges, Peaches, Apples, Jamun
SALAD
Carrots, Cucumber, Radish, Beetroot
BEVERAGES
Fresh Water, Coconut water
JUICES
30 ml bitter gourd juice mixed with half cup of water should be consumed on an empty stomach. NOTE: (10 ml for children below 12 years of age)
1 glass of bottle gourd juice can also be consumed.
Wheat grass juice or 1 tsp. of powder mixed in a glass of water is beneficial.
SPROUTS
Green lentils, Bengal grams, Bean sprouts, Chick peas, Fenugreek
HERBAL TEAS
Boil 1tsp each of Fennel (Saunf), Jeera (Cumin), Dhaniya (Coriander), Ajwain (Carom seeds) and in 4 cups of water till it's reduced to 2 cups. This herbal concoction can be taken twice a day.
Green tea can be consumed, too.
NOTE: Consume Plate A in big quantity at least 2 times per day.
PLATE B (THE OXYMORONIC) - 50% FOLLOW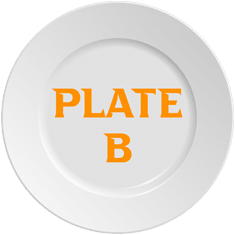 Grilled chicken
Grilled fish
A bowl of boiled rice preferably brown rice
1 chapatti (missi roti, raw fenugreek leaves can also be mixed in the dough)
Milk is a boon for some and bane for others
Vata and Pitta prakriti people with fast metabolism can consume milk without any ill effects whereas people with kaphaj prakriti and low metabolism should avoid milk and milk products totally as it causes obstruction in the channels.
In case of Autoimmune disorders, milk and milk products should be strictly avoided but if the patients wants to, he can consume Red or white wine as it helps in dissolving toxins and promotes a faster metabolic rate.
NOTE: Can be consumed in smaller quantities only after consuming Plate-A.
PLATE C (THE DAMAGER) - STRICTLY AVOID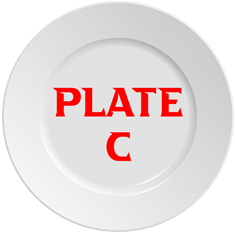 Milk & milk products, Packaged foods, Refined sugars, Processed foods, Confectionary items, Biscuits, Oats, Corn flakes, Aerated drinks, French fries, Other junk foods
NOTE:
Foods made in factories must be Avoided. Forest / Earth / Field Naturally Grown Foods should be Consumed.
Do not Consume Plate-C. Avoid it Completely.
Share On