Diet Chart for Diabetic Person
Diabetes, a metabolic disorder which is characterized by raised sugar level in the bloodstream which is either occurred due to less production of Insulin or either due to unhealthy food habits and a sedentary lifestyle. When blood sugar raises it can damage kidneys, liver, eyes, heart, etc. Consistency in the diet on daily basis is one of the important factors to control diabetes. In diabetes particularly carbohydrate metabolism is abnormal that will lead to nutritional deficiency and results in weakness and fatigue. So, a balanced and proper diet is the first line of treatment itself to tackle diabetes.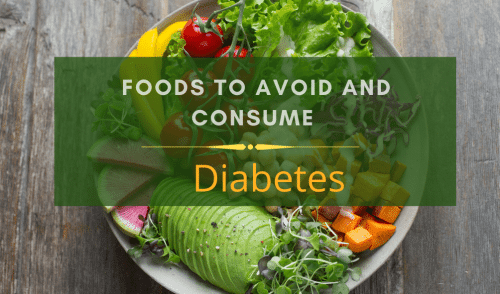 DIET CHART FOR DIABETIC PERSON
EARLY-MORNING
One glass of water + 1 tsp Fenugreek seeds / Amla powder
OR
Copper pot water – 1 Glass + 5 Tulsi leaves + 5 Mint leaves
BREAKFAST
Broken wheat porridge / Veg Semolina (veg upma) / Veg Vermicelli / Veg Idli / Veg Oats / Besan pancake (gram flour) / Missi Roti / Chapatti with Veg or Dal + egg white
Jamun Juice, Berries, Guava Juice
MID-MORNING
Fruit / Salad / Coconut water / Sprouts
LUNCH
Missi chapatti / Plain chapatti / Vegetable + Dal + Salad / Fish / Chicken (occasionally)
Fenugreek seed powder - 10 gm (15 min before meal with buttermilk)
EVENING
Herbal Tea / Roasted Chana / Soup (Home-made)
DINNER
Missi chapatti / Plain chapatti / Vegetable+ Dal / Nutri-nuggets / Salad
IMPORTANT
Sugar - nil
DIET INSTRUCTIONS
CEREALS
Cereals to be consumed
Whole wheat, Whole grains cereals, Oats
Flour Ratio - Chana Flour - 250 gm + Wheat flour- 1 kg.
Cereals to be avoided
Whole refined flour and its products, Refined sugar, Rice
FRUITS
Fruits to be consumed
Apple, Guava, Papaya, Melon, Blackberry (Jamun), Plum, Pear, Loquat, Peach, Apricot (khurmani), Amla, Orange, Pomegranate
Fruits to be avoided
Mango, Litchi, Grapes, Dates, Sapodilla
VEGETABLES
Vegetables to be consumed
Okra (Bhindi), Cauliflower, Cabbage, Beans, Spinach, Mushroom, Eggplant, Capsicum, Bottle gourd, Ridge gourd, Round gourd, Radish, Pumpkin, Peas, Green beans, Fenugreek leaves, Broccoli, Cucumber, Beetroot, Ginger, Green chili, Green pepper, Coriander, Turnip, Mint, Curry leaf
Vegetables to be avoided
Jackfruit, Yam, Sweet potato, Taro root, Potato and Frozen or Canned vegetables
PULSES
Pulses to be consumed
All split lentils and Legumes
Pulses to be avoided
Frozen Pulses
DAIRY PRODUCTS
Dairy Products to be consumed
Tofu
Dairy Products to be avoided
Whole milk and cream, Butter, Full fat Yogurt, Cheese, Condensed milk
SPICES
Spices to be consumed
Cumin, Coriander, Turmeric, Ginger, Pepper, Fennel, Cinnamon
Spices to be avoided
Red chilies
DRINKS
Drinks to be consumed
Coconut water, Bitter gourd juice, Bottle gourd juice, Herbal tea, Amla juice, Giloy juice, Neem Juice
Drinks to be avoided
Whole milk drinks, Alcohol, Cream based liqueurs, carbonated beverages, canned and Packaged soup and Fruit juices, Sugarcane juice.
FLESH FOODS
Flesh Foods to be consumed
Egg white, Roasted or Grilled Fish, Chicken soup.
Flesh Foods to be avoided
Red meat, Prawns, Lobster, Crab, Lean beef, Pork, Lamb, Ham, Turkey, Rabbit, Egg yolk, Mutton, Duck, Goose, Organ parts like Liver, Kidney and Chest.
SEEDS AND DRY FRUITS
Dry Fruits to be consumed
Almond, Walnuts, Pumpkin Seeds, Chia Seeds, Flax Seeds, and Sesame Seeds
Dry Fruits to be avoided
Pistachio, Cashew, Raisins and Peanuts
OILS
Oils to be consumed
Small amount only-Cow ghee, Soybean oil, Canola oil, Olive oil, Sesame oil 500 ml
Note:
500ml of cooking oil to be used per month
Oils to be avoided
Trans-fat, Butter, Cream, Hydrogenated oil
OTHER FOODS
Other Foods to be consumed
Homemade products only
Other Foods to be avoided
All bakery products, Sauces, Fruit jellies, Jams, Sweets, Artificial sweetener, Packed soups, High fat dressing or mayonnaise, Ice-cream, Cream soups, Chocolate, Coconut bar, Chutneys, Pickles and Fried foods
LIFESTYLE AND DIETARY TIPS
Walk for at least 30-45 min is recommended.
Whole fruit should be preferred to fruit juices.
Skipping of meals should be avoided especially breakfast.
Seasonal fruits and vegetables should be consumed.
Water intake should be increased at least 8-10 glass regularly
Herbal Tea - Boil ½ tsp each of fennel, coriander, cumin in 3 cup of water till it's reduced to 1 cups.
Leaves and Grass - Radish leaves, Mint leaves, Coriander leaves, Spinach leaves, Rocket leaves, Lettuce, Kale, Lemongrass, wheatgrass and Spirulina
5 almonds and 1 walnut (soak in water overnight)
Eating too much carbohydrates food can lead to a high blood sugar level.
Share On