Life Supporting Diet Chart for Cancer Patients
Cancer is an abnormal and uncontrolled division of the cells which result in malignant growths or tumors. Cancer cells divides very rapidly and disturbed the functions of the normal cells hence affects all the systems of our body. In this condition a balanced and nutritious diet is very important. Try to take lots of high- calorie, high -protein, and antioxidants rich diet.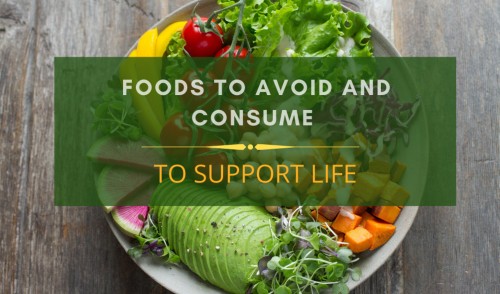 DIET CHART TO SUPPORT LIFE
EARLY-MORNING
Warm water
BREAKFAST
Broken wheat porridge / Veg Semolina (veg upma) / Veg Vermicelli / Veg Idli / Missi Roti / Oats / Stuffed Chapatti / Chapatti with Veg or Dal /Skimmed Milk + Egg white
MID-MORNING
Fruits / Fruit juice / Herbal tea / Coconut water
LUNCH
Chapatti + Rice + Salad + Vegetable + Dal
EVENING TIME
Roasted chane / Rice flakes / Homemade soup / Herbal tea / Roasted pumpkin seeds
DINNER
Chapatti + Vegetable + Dal
DIET INSTRUCTIONS
CEREALS
Cereals to be consumed
Buckwheat, Brown rice, Millets, Wheat, Sorghum
Cereals to be avoided
Whole refined flour, white rice and refined grains.
FRUITS
Fruits to be consumed
Cherries, Melons, Dates, Apples, Kiwi, Papaya, Peaches, Figs, Blueberries, Watermelons, Banana, Avocado, Jamun, Guava
Fruits to be avoided
Prunes, Sour plums, Canned fruits and juices .
VEGETABLES
Vegetables to be consumed
Asparagus, Onions, Parsley, Broccoli, Spinach, Ash gourd, Ridge gourd, Carrot, Mushrooms, Cabbage, Okra, Peas, Round gourd, Pumpkin, Lettuce, Celery, Zucchini, Sweet potatoes .
Vegetables to be avoided
Canned vegetables
PULSES
Pulses to be consumed
Green gram, Red lentils and Split chick peas.
Pulses to be avoided
Black gram, Horse gram.
DAIRY PRODUCTS
Dairy Products to be consumed
Milk (occasionally)
Dairy Products to be avoided
High fat milk, Yogurt, Buttermilk, Cheese, Custard, Butter
SPICES
Spices to be consumed
Cumin, Coriander, Turmeric, Ginger, Pepper, Fennel, Thyme, Cinnamon.
Spices to be avoided
Red chillies
DRINKS
Drinks to be consumed
Coconut water, Green tea, Herbal tea, Soups, Amla juice, Red Juices, Green Juices, Fruit juices
Drinks to be avoided
Alcohol, Soft drinks, Packed juices.
FLESH FOODS
Flesh Foods to be consumed
Chicken soup, Grilled fish (Salmon or Rohu) occasionally, Egg white.
Flesh Foods to be avoided
Pork, Mutton, Red meat
DRY FRUITS AND SEEDS
Dry Fruits and seeds to be consumed
Almonds, Walnut, Flax seeds.
Dry Fruits and seeds to be avoided
Peanut, Cashews, Pistachios.
OILS
Oils to be consumed
Olive oil, Flax seed oil, Sesame oil, Cow's Ghee
Oils to be avoided
Refined oil, Sunflower oil
Life Supporting Diet
This diet, if strictly followed can work wonders for a cancer patient. It is a balanced diet that is enough to fuel the human body for proper functioning. There are different foods under all the three categories. If you eat the foods in PLATE A, you won't need the other plates. Even if you do, your tendency to eat the foods in PLATE B will go down by 75%. PLATE C has a list of foods which are not good for cancer.
PLATE A (THE RESCUER) - 100% FOLLOW
LEAVES & GRASS
Radish leaves, Mint leaves, Coriander leaves, Spinach leaves, Rocket leaves, Lettuce, Kale, Lemon grass, Wheat grass and Spirulina.
STEAMED VEGETABLES
Potatoes, Cabbage, Bottle gourd, Pumpkin, Round Gourd, Bitter Melon, Peas, Beans, Broccoli and Cauliflower.
JUICES
Green Juice
Coriander (Dhaniya) leaves - few
Mint (Pudina) leaves - 4-5
Spinach (Palak) leaves - 2
Basil (Tulsi) leaves - 2
Wheat grass (Gehun Ke Jware)
Cap. Spirulina / Moringa / Green essentials - 1, each - can be added for better results.
20 ml or 2 teaspoon, twice daily can be taken.
Red Juice
Carrot
Beetroot
Amla
Apple
Pomegranate
For taste, black grapes can be added.
200 ml, two to three times can be taken.
HERBAL TEAS
Boil 1 teaspoon each of Saunf (Fennel), Jeera (Cumin), Dhaniya (Coriander) and Ajwain (Carom seeds) in 4 cups of water till it's reduced to 2 cups. This herbal concoction can be taken twice a day.
Green tea can be consumed, too.
NUTS
(TO BE SOAKED OVERNIGHT OR AT LEAST FOR 8 HOURS)
5 to 7 almonds, 2 walnuts and 2 figs.
FRUITS
Apples, Jamun, Pears, Papaya, Melons and Pomegranate.
SALADS
Carrots, Cucumber, Radish and Beetroot.
BEVERAGES
Water, Coconut water and Pumpkin juice.
SPROUTS
Green lentils, Bengal grams, Bean sprouts, Chick peas and Fenugreek.
PLATE B (THE OXYMORONIC) - 50% FOLLOW
A bowl of boiled rice preferably brown rice.
1 chapatti (missi roti, raw fenugreek leaves can also be mixed in the dough).
Milk is a boon for some and bane for others. Vata and Pitta prakriti people with fast metabolism can consume milk without any ill effects, but in cases of cancers usually milk & milk products are not recommended, so do not consume milk & milk products whereas people with kaphaj prakriti and low metabolism should avoid milk and milk products totally as it causes obstruction in the channels.
In case of Autoimmune disorders, milk and milk products should be strictly avoided but if the patients wants to, he can consume Red or white wine as it helps in dissolving toxins and promotes a faster metabolic rate.
Citrus fruits, can be given to some cancer patients especially with kapha blockage and tumors. Not recommended in vata and pitta cancers.
PLATE C (THE DAMAGER) - STRICTLY AVOID
Milk & milk products, Packaged foods, Refined sugars, Processed foods, Biscuits, Confectionary items, Oats, Corn flakes, Aerated drinks, Dry nuts like cashew nuts and pistachio, French fries, Non veg and Other junk foods.
Note: Foods made in factory must be avoided. Forest grown and earth (field) grown foods should be taken.
Share On
MD (ALT. MEDICINE) View Profile