Home Remedies for Breast Enhancement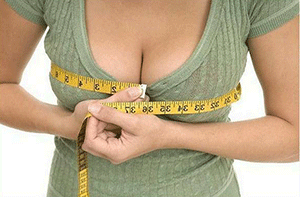 Breasts are one of the most important parts of the female human body, which every female is worried about irrespective of the ages and the looks. The whole human race is crazy about bigger, firmer and beautiful breasts. Women feel wonderful when they are admired for their big breasts. Many women have got bigger breasts naturally, while others do not. But now, there is absolutely no reason to worry since there are a lot of home remedies are available, which will solve this problem very easily.
Home Remedies for Breast Enhancement Naturally
1. Following a Diet Regime
Certain foods like sesame seeds, which is rich in calcium, phosphorus, iron and protein help to augment breasts naturally. Extracts of grape seeds, dairy products, green vegetables, carrots and chicken soup, which contain the female hormone, estrogen help to enhance the breasts naturally.
2. Fenugreek
Adding 4 tbsps of fenugreek seeds in 2 cups of water and adding licorice, fennel and anise for getting added benefit is a great remedy for breast enlargement.
3. Fennel
Fennel seeds contain estrogen. Adding them in your diet helps to make the breasts look bigger and more beautiful.
4. Wheat Germ Oil
Massaging the breasts with some amount of wheat germ oil helps to make the blood circulation in the area properly. This automatically increases the size of the breasts making them look firmer. This is also known as the Tricticum Vulgare.
5. Lady's Mantle
Lady's mantle has the properties of astringent, which enables a faster blood circulation and increased fat deposition. This is generally available in the form of creams or supplements, which provide effective results.
6. Flax Seeds
These are highly rich protein substances, which beside aiding in proper blood circulation, also help to build up new cells in the mammary glands.
7. Exercises
There are certain exercises, which help to tone the breasts amazingly. Wall pushups, which mean standing in front of the wall, placing the palms on the wall and pushing against the wall without making the elbows bend are very effective.
Tips
Eat healthy.
Exercise regularly as per the demands.
Practice yoga.
Share On