Planet Ayurveda Branch In Secunderabad, Telangana
Planet Ayurveda is now in Secunderabad as well to ease you get Natural and Ayurvedic Healthcare in Your City.
For Secunderabad, Telangana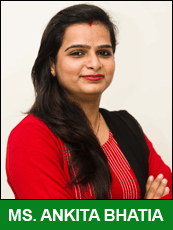 Mrs. Ankita Bhaitia is the incharge of Planet Ayurveda's Branch in Secunderabad, Telangana. People from Secunderabad and nearby locations can contact her for Herbal supplements, Nutritional supplements and Ayurvedic medicines of Planet Ayurveda. She also provides CASH ON DELIVERY (COD) facility to the customers.
Contact Details
Address: Shop No 1, Shreya Homes,
G-2, Building 12/10/769,
Beside MedPlus, Opp. HDFC Bank,
Namalgundu, Seethaphalmandi,
Secunderabad, (Telangana - 500061)
Contact No.: (+91) 913-748-2372
Photo Gallery
Planet Ayurveda Secunderabad Branch